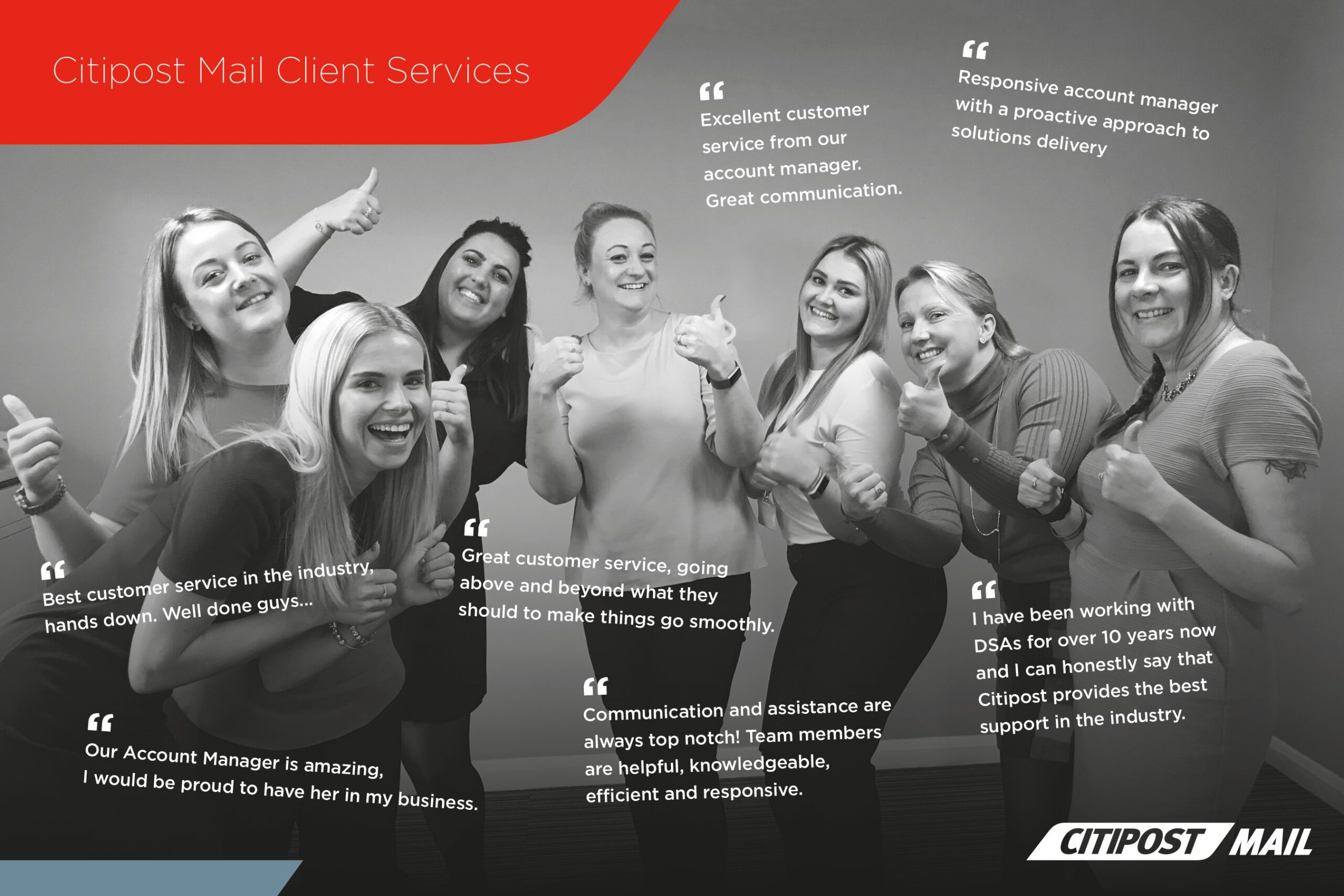 2019 was an amazing year for Citipost Mail, with the launch of our new brand and website, award recognition and growth across the business.
We attribute so much of our success to our incredible Client Services team, led by Gemma Shipley, Head of Client Services at Citipost Mail.
In our latest article, Gemma talks about her pride in her team and some exciting news for the team in 2020.
Gemma says: "Even by their own exceptional standards, 2019 was an outstanding year for our amazing Client Services team, and I am so very proud to say that I lead such a dedicated, talented and focused group of people. With an industry-leading client retention rate of 99%, my team really do know their stuff and truly understand the value of creating and nurturing long-term relationships within our client base.
The Client Satisfaction Survey we launched back in June 2019 solidified this with an impressive Net Promoter Score (NPS) of 46, taking us into the category of Great with 86% of survey respondents confirming they would recommend Citipost Mail and our products and services to another business, which is amazing.
Team Values
At Citipost Mail, our mission is to always provide Best in Class service to our customers and our company vision is to be industry leaders for delivering client service excellence. Our team values include our passion for excellence, our integrity, the empowerment of people to strive to deliver and the ability to adapt to ever-changing markets and customer needs. Every team member is committed to the mission, the vision and the values, which are always aligned with our company's comprehensive business plan to achieve targets at every level.
As we move into 2020, I wanted to give my team further recognition of their hard work and dedication by ensuring that their positions within the company are defined and that they hold the correct title to reflect the important work they undertake every day.
Outstanding Delivery
I am exceptionally proud to say that in recognition of their outstanding contribution, every member of the Client Services team is starting the new year as a Client Relationship Manager, so look out for their LinkedIn Profile updates and their new business cards landing on your desks.
Take a look at our meet the team page to find out more or connect with the Citipost Mail Client Services team direct to access the best service in the business.