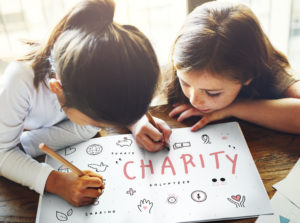 Direct mail is a powerful tool for charities to increase their return on investment (ROI). By targeting specific demographics and geographic locations, charities can reach donors who are most likely to be interested in their cause. By employing Citipost Mail's PureData service it is possible to delve even deeper into targeting by identifying other elements that could help identify a likely donor such as household income, interests or job titles to name a few.
Additionally, direct mail can be customised and personalised to speak directly to the recipient, making it more likely that they will engage with the message and make a donation.
One of the advantages of direct mail for charities is that it allows for a direct call to action. Charities can include donation forms or return envelopes with the mail piece, making it easy for donors to give. This can result in a higher response rate than other methods such as digital marketing, where donors may have to navigate to a website or search for a donation page.
Another advantage of direct mail is that it can be used to build relationships with donors. Charities can use direct mail to keep donors informed about their work and the impact of their donations. This can lead to repeat donations and long-term support – A study by the Fundraising Effectiveness Project found that donors who give via direct mail give 42% more on average than those who give online.
Direct mail can also be cost-effective for charities. While it can be more expensive than some digital marketing methods, direct mail can be more cost-effective than other traditional forms of advertising such as television or radio commercials. Additionally, charities can take advantage of bulk mailing rates to lower the cost of each mail piece – our team of experts at Citipost Mail are always happy to help ensure your mailings are on the most cost-effective service, as well as search out and apply any incentives you qualify – all just part of the service!
In conclusion, direct mail can be a valuable addition to a charity's fundraising efforts. With its targeted reach, high response rate, ability to build relationships, and cost-effectiveness, direct mail can help boost ROI for charities and when used effectively can be a very powerful tool.