This year hasn't been kind to many, so we decided we should do something to tackle this in a small way and spread some kindness to vulnerable people in our local community. Please view the short film above from our Deputy Managing Director Lesley Yeomans to hear all about our plans.
Alternatively, here is a transcript of the message:
"Hi, hello, I wanted to reach out to you all personally this December from all of us here at Citipost Mail! This year, every business including our own has faced the most unusual of challenges. We know that alongside the economic impact of Covid-19, many of us are continuing to work in isolation and it has been an extremely tough year in so many ways.
This pandemic has also had a huge effect on our personal lives too. Because of it we have had to change the way we live our lives – we have had to deal with the worry about our health and wellbeing, and of course those we care about. I do hope you, your families, and colleagues have stayed safe and well this year.
Different sectors have faced different challenges too. For the charity sector, 2020 has been a particularly hard year. The cancellation of fundraising activities and events is predicted to result in more than twelve billion pounds in lost income – all at a time when their work is needed in the communities more than ever.
This year, as we started to think about how we could thank our customers at Christmas, we decided that we'd like to echo the sentiment of the nation this year by supporting vulnerable individuals and families in our local community that have been most affected by the pandemic.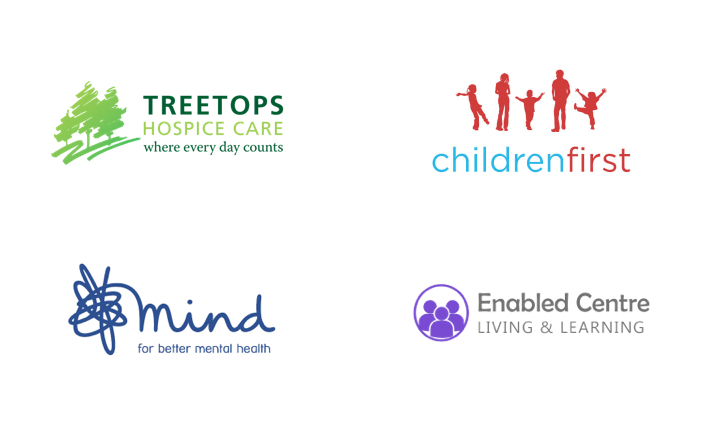 Our chosen charities
So, this year, we will be gifting donations to four very worthy local community charities and we would like to do so with your blessing, as without each and every one of you, this really would not be possible.
The four charities we have chosen do incredible work, and we know that every penny of the donations will be used to help and support those most vulnerable this Christmas.
The Enabled Centre
The Enabled Centre in Derby provides a range of support services for individuals suffering with mental illness and for young people leaving the care system. Our collective Christmas donation will go towards providing fresh fruit and vegetable food parcels for these individuals.

Donate to The Enabled Centre
Treetops Hospice
Treetops Hospice provides nursing care and emotional support for families in Derbyshire and Nottinghamshire. Our donation will provide 'at home' nursing sessions to those who need it most.
Derbyshire Mind
Derbyshire Mind provides free services in the community for people that suffer from mental health problems. Our donation will go towards providing sessions with a mental health practitioner for those individuals most affected.
Children First Derby
And finally, Children First in Derby provide a range of services to relieve stress and suffering experienced by families and children. Our donation will help fund supervised contact for looked after children.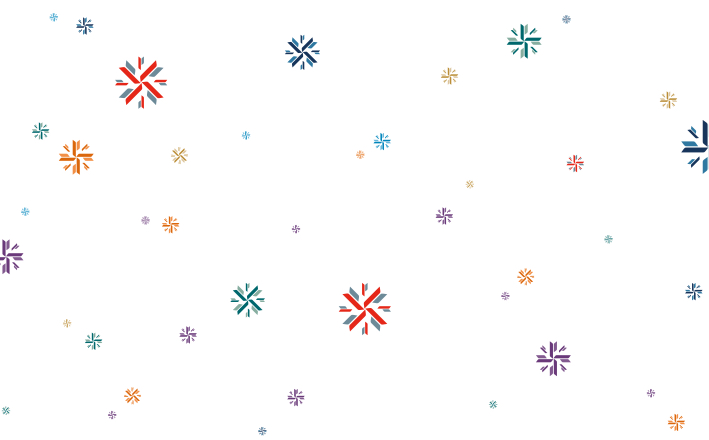 Merry Christmas from Citipost
Kindness this Christmas
2020 hasn't been kind to individuals or to businesses, but thanks to the continued support of you, our incredible customers, we have been able to spread some well-deserved and much-appreciated kindness this Christmas. On behalf of all our chosen charities and the Citipost Mail team as a whole – we would like to send you a deep and heartfelt thank you for your continued business, your support, and your partnership throughout 2020 and into 2021.
Here at Citipost Mail, we wish you, your colleagues and your loved ones a really, very Merry Christmas and a happy, healthy New Year!
Here's hoping for a much healthier and more prosperous 2021, and a chance to see you all in person sometime soon in 2021, for that very long overdue catch-up, of course, only… when we can all do so safely."
A big THANK YOU to all our clients.
We want to thank all of you for helping us make it through 2020 and for making this gesture possible. If anything, the events of this year have made us appreciate each and every one of our clients & supplier partners more than ever. We hope that our 'giving back' gesture is well received and provides some comfort to those that need it the most.