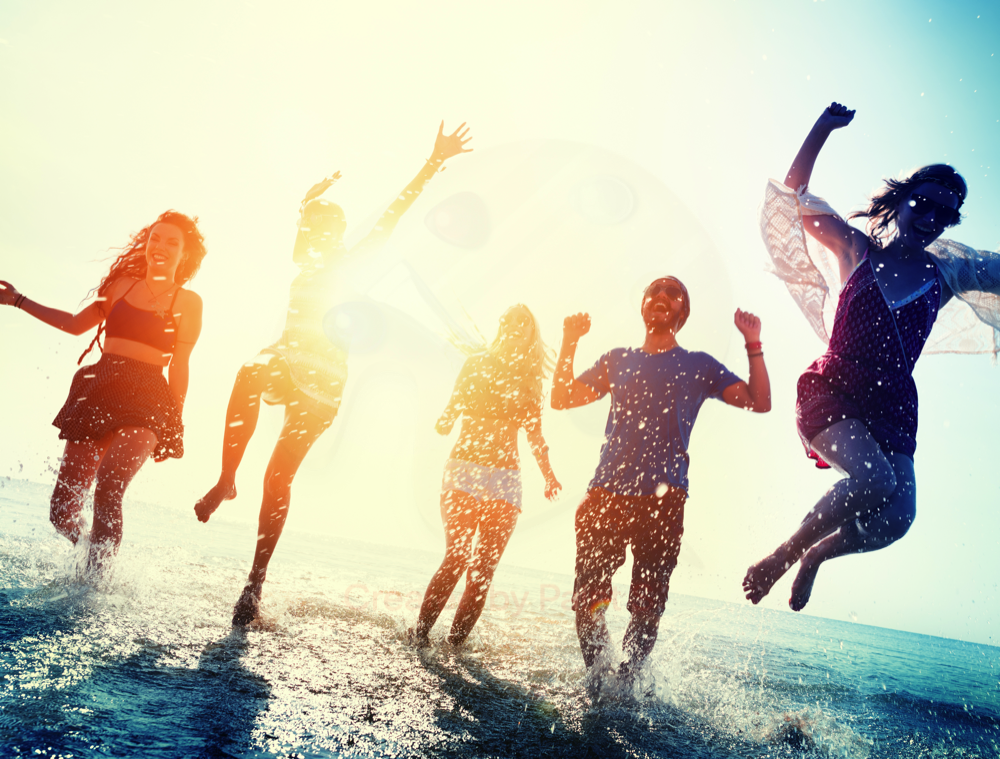 Summertime is just around the corner, with thoughts turning to seasonal buys, which means your direct mailing campaign needs to be ready for the summer sales season this year. Whether it's garden furniture, holidays or beachwear, with open rates at 90% and an estimated ROI of 29% direct mail is a marketing must.
We asked our direct mail team for their top tips for a sizzling seasonal advertising mail campaign.
STEP 1 – DEFINE YOUR GOALS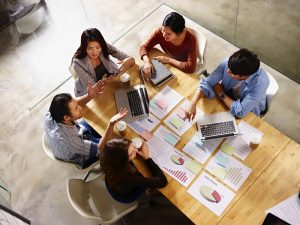 The best campaigns start with a clear purpose. So, the first thing you need to do, before you even think about designs, or offers or who you're sending it to, is to define your goals and identify what you want from your direct mail campaign.
Are you looking to provide information, for example about events, delivery dates, or holiday opening hours? Do you want to drive traffic to your website, or footfall to your premises? Are you aiming for orders? Or do you want to reward loyalty or thank your customers for their business?
It may be that you want to do all these things this summer season, but if that's the case we would advise splitting mailings up over staged campaigns to make sure you're targeting the right messages to the right people, at the right time.
STEP 2 – GET YOUR INFORMATION
Direct Mail marketing is sometimes overshadowed by digital marketing, but direct mail still remains an effective, interactive, and low-cost way to reach out to your customers. Direct mail can be so much more than a letter through the door with the customer's name on the front. The possibilities are endless, especially when print and mobile technologies are combined. Take a look at this IKEA direct mail campaign.
Furniture retail company, Ikea, sent out copies of its latest furniture catalogue and included a 'scan this page for more' section, which allowed customers to design their ideal living space. This is great example of a company going the extra mile to stand out to its consumers and offer an interactive mail piece that customers are going to remember.
But it's not just mobile technologies that give your direct mail campaign a boost, according to BrandUnited, researchers have found that direct mail is 20% more motivating than digital media and requires 21% less cognitive effort, and according to business mogul magazine Forbes, over 84% of consumers are more likely to open direct mail that is directly addressed to them.
Postcards are no longer reserved for your family and friends during the holiday season, they're also a great way to directly address your loyal customers and send a summer discount straight to their door. Postcard marketing is ideal for small and large businesses, 79% of the engagement from direct mail is from postcards. And a whopping 98% of us pick up our post the day it arrives, so you can be assured your customers are reading them.
CALL TO ACTION (CTA)
A direct mail call to action, is one of the most crucial parts of your campaign and will encourage your recipient to respond in the desired way. Industry body the Data and Marketing Association (DMA)reports that as a direct response from direct mail, 92% of consumers have been driven to online of digital activity, so to reap the best rewards you want your CTA to hit that spot and be clear on the desired action from your customers. Ideally, if you can, include a sense of excitement and urgency, which shouldn't be too tricky – it is almost summer after all!
INTEGRATION
Of course, you want your direct mail campaign to be as successful as it can be. The key to success? Integration. Integrating across all platforms shows all customers that your brand voice is consistent across your marketing and provides a positive omnichannel experience for your customers.
With this in mind, depending on the purpose and campaigns goals, try to include the following into your summer direct mail (but not all at once of course!):
Unique URLs serve a number of purposes. Firstly, they offer that extra touch of personalisation that you otherwise, wouldn't have at your disposal. The unique URL with their name included makes the offer unique and relevant to the individual.
The other benefit delivered by the URL is the data they provide to marketers. Through the URL you can track when each URL has been visited, giving you insight into who has engaged with your offer, and how.
Since the pandemic, the QR code is rapidly making a comeback. Think about it, when was the last time you paid at a restaurant with a card machine? Or a waiter took your order with a pad and pen? QR codes are everywhere, and this is a trend that will only keep evolving. Adding a QR code will make your direct mail more engaging, allow your customers to access a new video game, a selfie-filter for your smart phone or even download your brand-new app. It's all possible with the QR code.
Through clever digital layering, augmented reality (AR) changes your customers surroundings when they activate it through their smartphone camera. According to marketing forum The Drum, Augmented Reality can capture people's attention for up to 85 seconds, increase interaction rate by 20% and improve click-through rates to purchase by a third! So, why not consider incorporating a visual trigger into your mail pieces for your customers? The effect is out of this world, bringing vivid dimension, movement, and the wow factor to a brand-new experience your customers will never forget.
Take a look at the AR covers of American magazine, The New Yorker.
PERSONALISATION
Research has shown that up to 84% of recipients would open direct mail if it was personalised, and, assuming your lists are clean (which we discuss later), you should have plenty of relevant data to go on when it comes to your customers. Not to mention that in the year of 2022, where technology dominates today's landscape, people expect personalisation.
Try personalising your summer campaign to connect with your customers and make them feel valued. Some ways you can target your customers are:
Gender
Name
Birthday
Purchase history
Location
Age
Lifestyle
Interests
STEP 3 – CHOOSE YOUR FORMAT
Direct mail doesn't have to be a plain white envelope addressed to the homeowner. For your mail piece to stand out amongst the sea of letters allow your marketing team to experiment with innovative designs. Think about special folds, 3D effects, die cuts and even the size of your mail piece. It all contributes the impact and the message you're trying to convey to your customers.
A different format build curiosity as well as engagement, so encourage your marketing team to jazz up the format of your mail piece and grab the attention of your customers.
STEP 4 – DESIGNING YOUR SUMMER DIRECT MAIL
This year, the summer colour palette is shaking things up. No more predictable sunshine yellows or sky-blue hues. Pay attention to colour experts and the colours circulating popular culture, for example world-leading colour expert Pantone has launched its colour of the year and a colour palette for summer 2022 featuring 10 stand out colours and hues, ranging from powdery pastels to stand out dynamic bold colours. An article by Advertising and Design forum Digital Synopsis claims that 93% of buyers focus on visual appearance and colour as the primary draw card. Whilst it may seem strange to deviate from the bright summer hues of beachwear, customer support platform HelpScout argues that marketing teams can easily work outside colour stereotypes, and even be rewarded for breaking colour expectation.
The main thing is to convey the information you need in a clear and visually appealing way. And the key to this is working closely with your graphic designer and design team to make sure they have everything they need. Feedback is key too, get plenty of feedback from your team, after all it's a brand that all your employees are part of!
STEP 5 – GETTING THE TIMING RIGHT
Technically, direct mail campaigns can be turned around in under 24 hours, but save that for response marketing.
The ROI from advertising mail means you'll need to make sure you have enough stock or availability to hand (if applicable) to meet the sales season demand, so you'll need to factor this into your timings. In addition, you may want to send out a reminder before the launch of your campaign, or even a follow-up to your campaign as the repetition will help jog memories and makes it more likely that people will respond, so allow time for this too.
If you send your summer DM campaign out too late, there's also danger that people will have already finished their summer shopping and the excitement around summer holidays, summer savings and
summer campaigns has been and gone! To avoid this, it's better to get your campaign out there as early as you can.
STEP 6 – SENDING TO THE RIGHT PEOPLE
You can design the best summer campaign ever, complete with fascinating interactive elements/great offers/all the information a customer could ever need but if it's not going out to the right people, your campaign is never going to succeed. This is where making sure your mailing lists are clean comes in. That means getting rid of any old, duplicated, or deceased records.
And, as mentioned above, sending personalised messages helps your campaign stand out, makes it more likely that recipients will open your mailer, and makes them more likely to take action from it and get involved in your campaign. So, make the best use of the data you have.
STEP 7 – PRINTING YOUR DIRECT MAIL
Similarly, to your design and colour choices, when it comes to printing your summer direct mail, its key to stand out and stick in people's mind. The envelope/packaging is crucial, so much so that spending those extra pennies on a sustainable manufacturing process is most definitely worth it. Between 2017-2021, searches for recycled paper and soy ink soared a whopping 30%, evidently showing that companies and businesses want to identify with their audiences and show them that, like them, they want to minimise their environmental impact.
According to a recent survey, 73% of Generation Z and Millennials consider sustainability and eco-friendly practices to be incredibly important to them. When it comes to printing your direct mail, companies that opt for a greener printing process are more likely to speak to their audience.
Here's a March 2020 mail piece from Grove Collaborative, a natural household and personal care retailer. To launch their products with impact and still stay to their brand values, this self-mailer showcases a 5-piece sustainable kit for the home. Made from sustainable materials, Grove Collaborative have highlighted their products are cruelty free, use less-plastic and are carbon neutral. Their packaging also features the FSC logo, giving them a big stamp of approval for their recycled paper mix.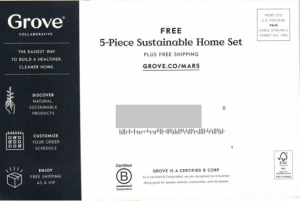 As for postage, it pays to do your research and shop around for the best price. Outsourcing the production of your DM campaign to a dedicated print or mailing house can save you money, so it's worth bearing this in mind. It'll take some of the pressure off you too!
There are many ways you can save on postage, including bulk mail discounts and taking advantage of a range of tariffs and discounts. These can be accessed through Downstream Access (DSA) providers such as Citipost Mail, who collect and distribute your mail and can help you identify large bulk mail savings.
It's not too late to put together a sizzling summer direct mail campaign with all the emerging trends of 2022. While this may sound like a lot, realistically, there is still time to do all of this. If you've followed the steps above, your summer campaign is sure to be a winner!