Keep in touch with your friends
Send a letter, drawing, or painting to your friends and family without leaving your home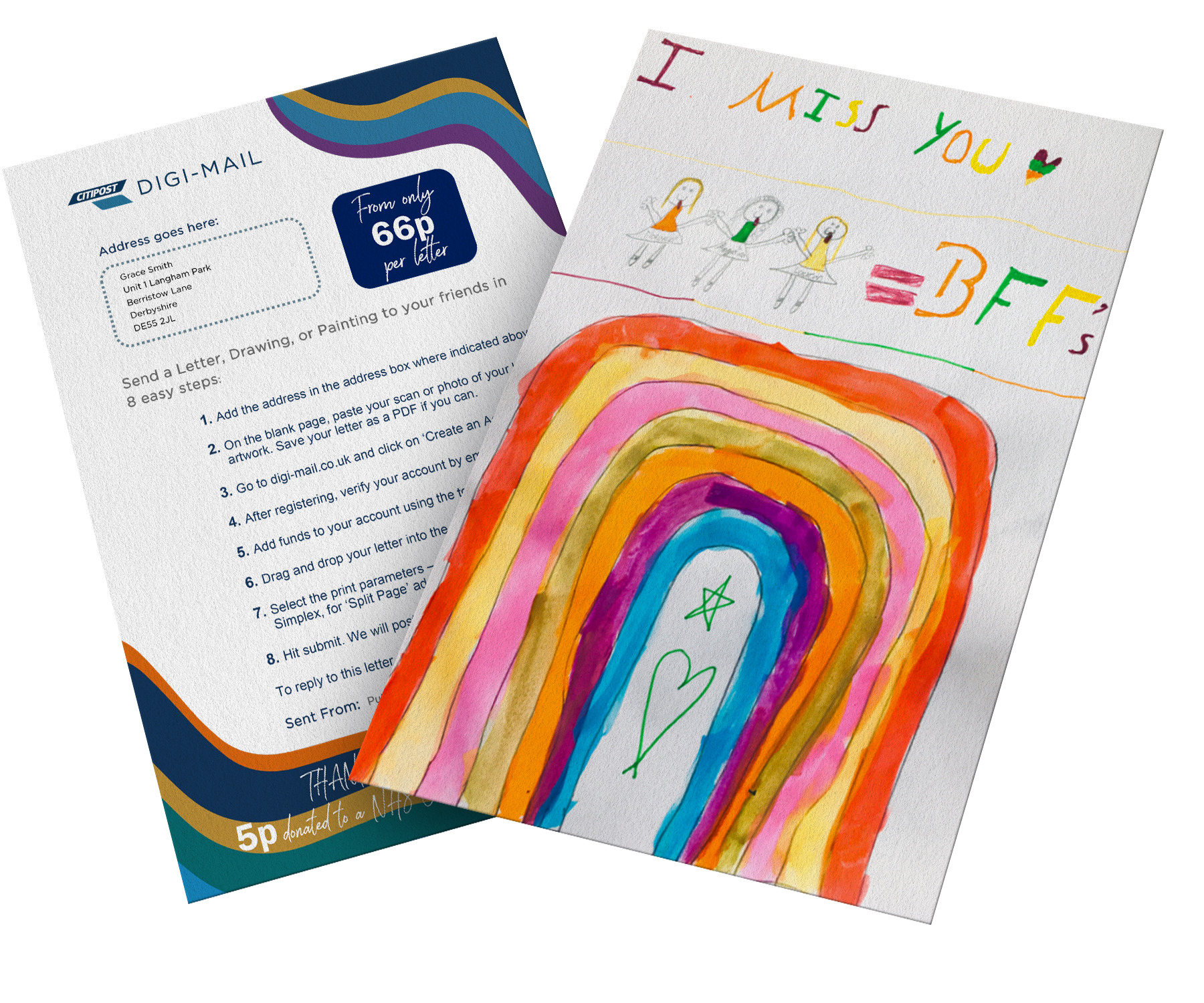 Simply download the template below, follow the instructions, and we'll do the rest! You can set up an account by depositing as little as five pounds, and at just 66p per letter you will be sure to not miss anyone out. The only software you need is Word, and you will require a smartphone camera or scanner to capture your masterpiece.
It's the perfect way for kids to write to their grandparents that they have been separated from, for example.
Furthermore, we will donate 5p* from every letter sent to a NHS Supported Charity. All the more reason to keep in touch.
*applies only to 2-page letters sent using the supplied template